Seafood Restaurant "am kai"
- where
gourmet delight

and maritime
views merge.

"am kai" invites you on a culinary journey through Mediterranean and Asian-inspired cuisine. With a direct view of the Dockland and the Port of Hamburg, you will be welcomed by culinary surprises and unique interior from around the world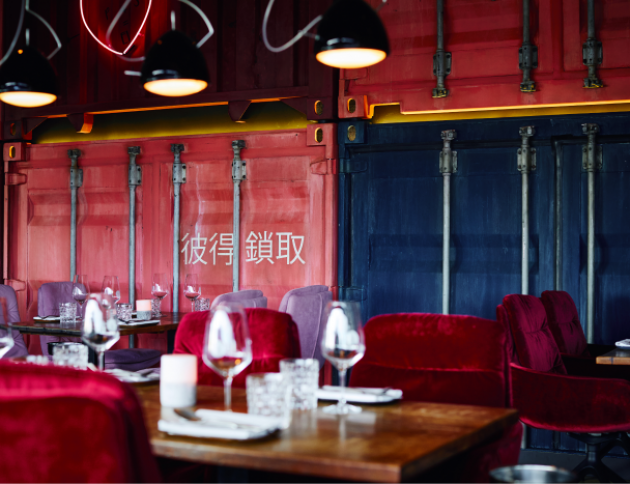 All roads lead
to the Kai
Where modern architecture meets the vibrant container port of Hamburg, our fish restaurant 'am kai' welcomes you with its multicultural interior and decoration.
Experience the magnificent view of the Elbe River from our restaurant and spacious terrace.
We are test winner of the Gastro Award "Genuss-Michel 2023" in the category "Fish Restaurant"
Learn more
To the restaurant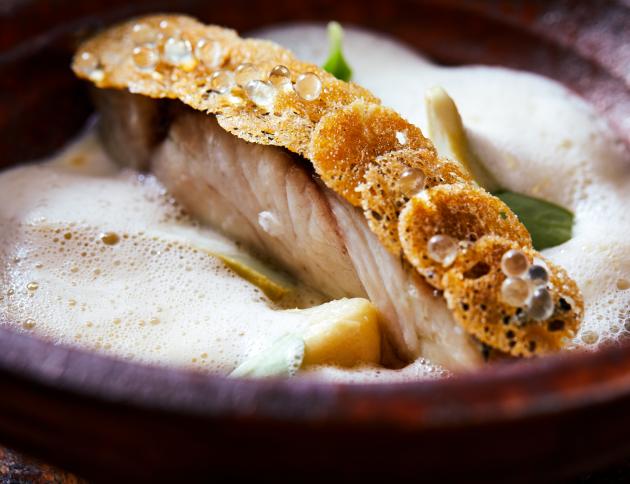 Enjoy

our creative cuisine

The 'am kai' is a place of culinary delights where contemporary lightness meets culinary tradition. We spoil you with fish specialties, oysters, lobster, meat dishes, and vegetarian delicacies.

The fresh ingredients and regional products give our seasonal dishes an unparalleled taste, making every foodie's heart beat faster. Join us for our delicious dishes and beverages.

To our dishes and drinks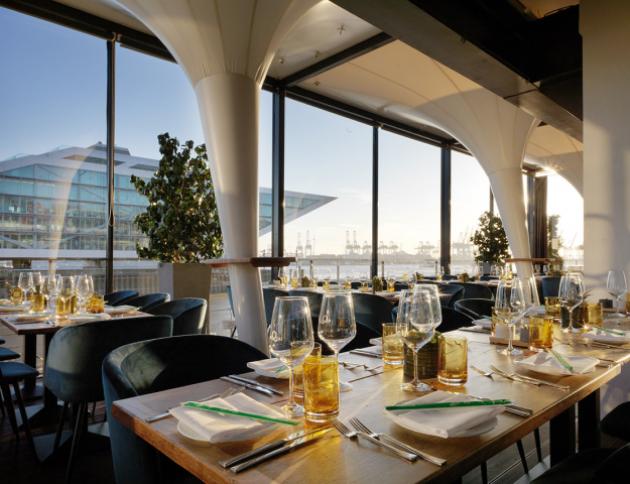 Event venue
for any occasion
With the harbor and its maritime traffic in view, right by the water, our event venue - in addition to the restaurant - can accommodate 30 to 800 people.
Our spaces are flexible, making events such as birthdays, company parties, weddings, as well as prestigious corporate events and product presentations, a resounding success.
To the facilities

Enjoy a
wonderful evening

with us

We gladly accept reservations by phone or through the following reservation form.
Creations from the kitchen
More about our restaurant
There are many seafood restaurants in Hamburg, but 'am kai' is truly unique. The extraordinary location right on the Elbe river, and the breathtaking view of the sparkling water, especially during sunset, are just some of the reasons why your visit to 'am kai' will be a special experience. Depending on the number of people, we can reserve either individual rooms for you, such as
the Glory Lounge
the Separée
our winter garden with an adjoining terrace
or the entire location.
Stylish decor, captivating room lighting, and state-of-the-art multimedia technology make almost any event possible in our trendy restaurant in Hamburg.
Our chef creates diverse seafood dishes skillfully combined with influences from kitchens around the world. Just like the Elbe River flowing in front of the restaurant terrace, culinary inspirations flow steadily at 'am kai'. In our restaurant in Hamburg's harbor, our chef impresses as a cook with his expertise and passionate dedication to:
premium ingredients
moments of indulgence full of lightness
textures and traditions.
All of these elements are brought together by our team on our menu - a harmonious and balanced composition of spices, aromas, and culinary freedom.
Fresh ingredients, diverse dishes, and culinary variety define the seafood cuisine at our cosmopolitan scene restaurant in Hamburg. The experience is rounded off with excellent wines. We offer a wide selection of around 80 positions, predominantly French, Italian, and German wines that pair perfectly with our dishes - a special pleasure experience! Whether you desire wine pairings for an entire menu or are looking for the perfect wine for a single dish, we are happy to assist you with our recommendations!

Subscribe to the am kai newsletter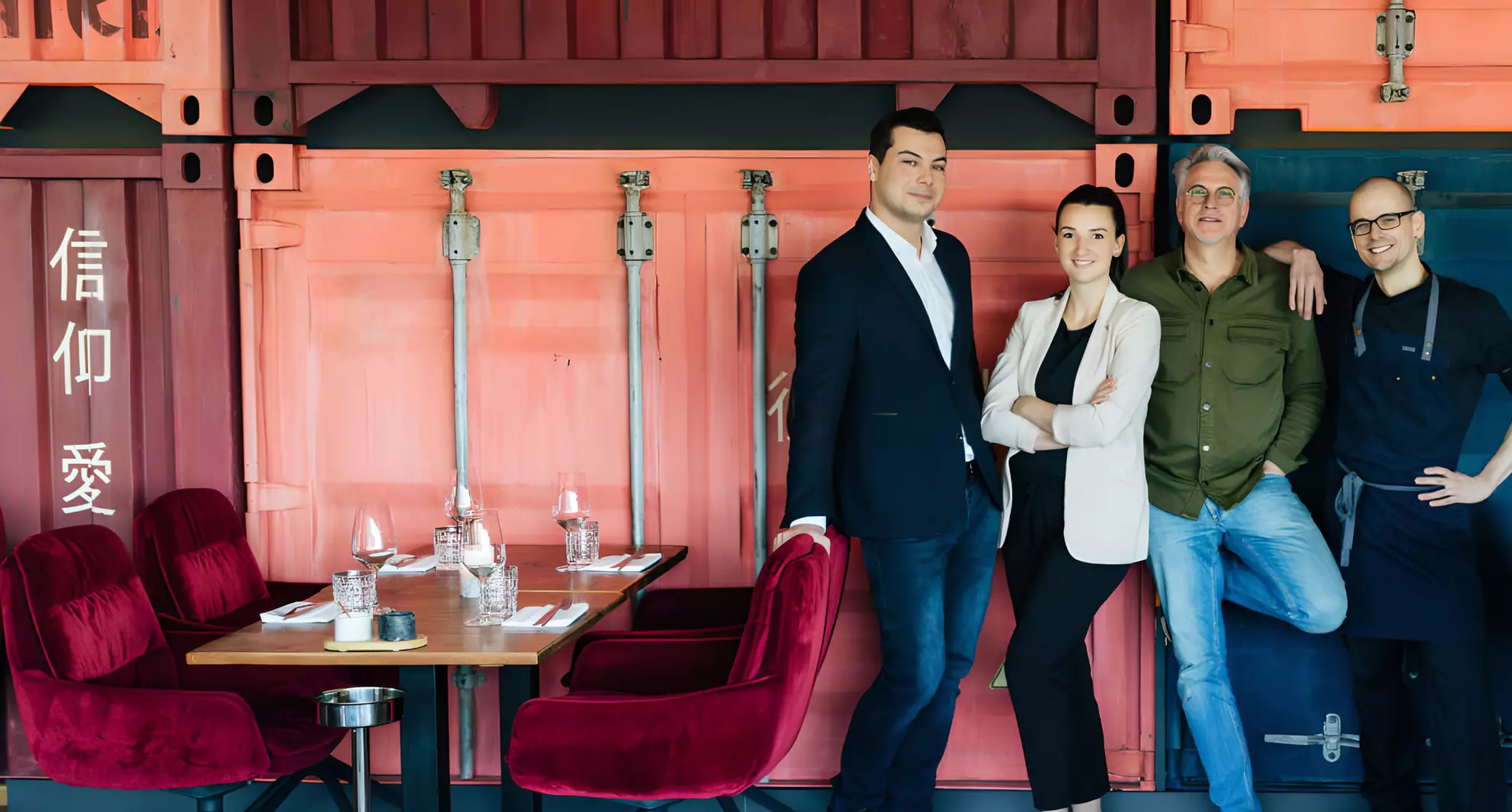 Restaurant of the year - am kai
This year we are the test winner of the gastro award "Genuss-Michel 2023" in the category "Fish". In addition, we are among the top 3 in the nomination "Restaurant of the Year". We are incredibly proud of this and enjoy this success!
Watch video